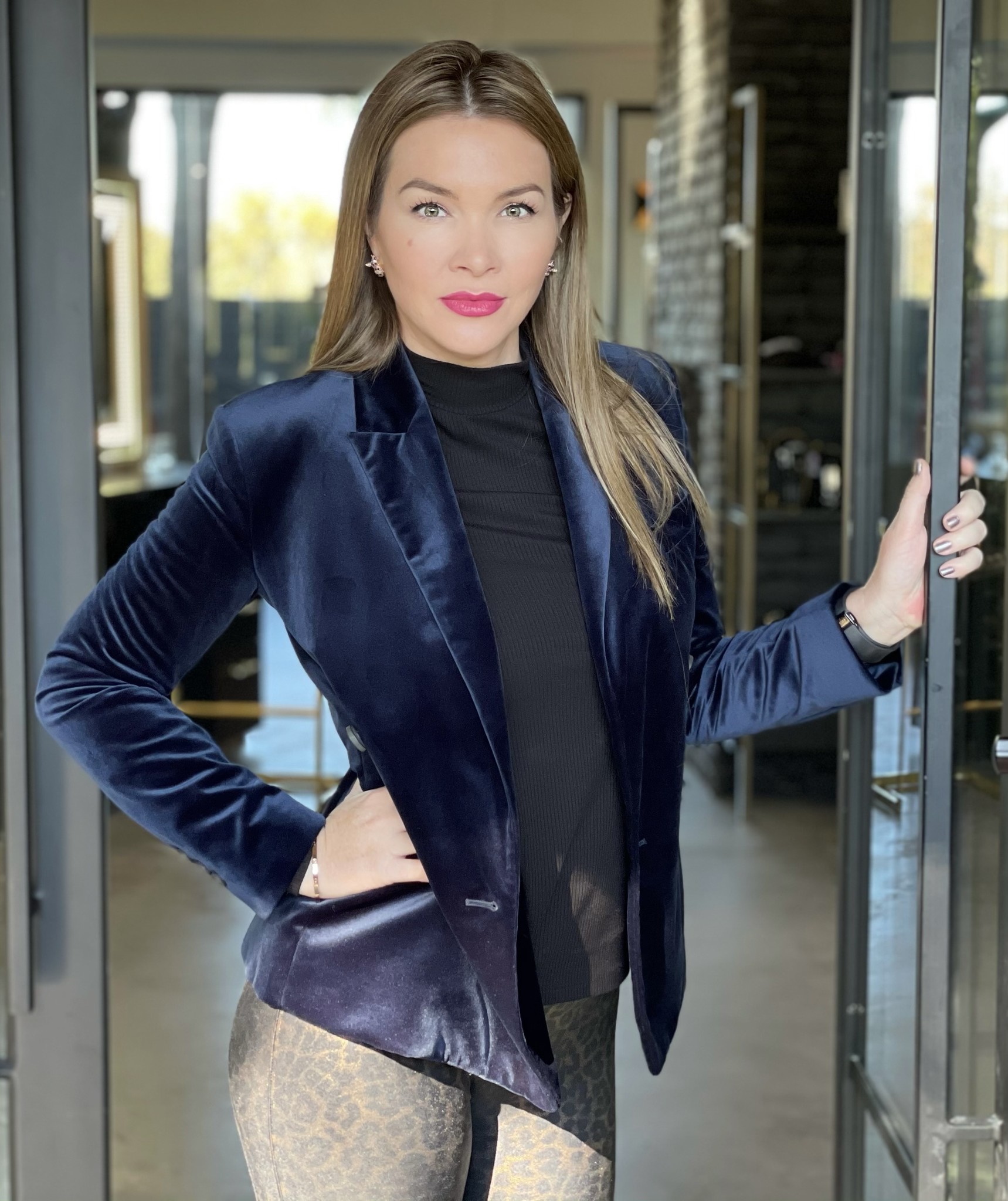 A makeup artist with more than 25 years' experience, Jentry Kelley paints faces with the philosophy, "less is more." 
At the age of 14, Jentry had her first makeup lesson while in modeling school at Page Parkes, a leading modeling and acting training facility in the South. Professionally, she worked at popular makeup brands, including Clinique, Bobbi Brown, and MAC, before launching her eponymous line, Jentry Kelley Cosmetics, in August 2011. 
In 2015, Jentry developed a line of organic, paraben-free, and plant-based skincare free from irritating ingredients such as artificial fragrances. The cruelty-free line is formulated with plant-based ingredients to calm, soothe, and heal sensitive skin exhibiting rosacea, eczema, and psoriasis.
In 2017, Jentry opened her first brick-and-mortar in Houston, Texas, near Rice University and the Texas Medical Center. A 2,500 square-foot luxury makeup application studio and full-service hair salon, JKC – Memorial West, opened in November 2020. 
JKC was named to Houston Business Journal's Fast 100 Companies in 2018. During a time when several businesses temporarily and permanently closed due to the novel coronavirus pandemic, Jentry and her team quickly pivoted their business model by taking virtual makeup lessons which doubled sales from her e-commerce store, leading to a 50% increase in gross sales from 2019 to 2020.
Today, Jentry Kelley Cosmetics is sold in more than 10 salons and spas throughout Houston, Austin, and Louisiana.


Cruelty-Free
Paraben-Free
Organic and Plant-Based Skincare
We do not test on animals